EW Mastectomy Resupply Program 2018
Place orders by December 7th to ensure delivery by the end of the year.
A revenue opportunity.
This year with
Essentially Women's
mastectomy supply direct mailer. Inform your patients that their deductibles may be fulfilled and insurance companies will pay for their new mastectomy supplies. Send a postcard to your clients to remind them! We make it easy for you to market your business and increase your resupply sales!
Strategic Imaging & Essentially Women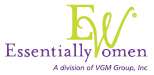 We have developed an effective and affordable resupply mailer for EW Members, who sell medical supplies. The mailer has proven to drive revenue for participating members, and we know it will do the same for your business.
How does the mail program work?
❶
Fill out the
order form
.
❷
Strategic Imaging* will contact you for your address list.
❸
Strategic Imaging will print and mail your postcards.
*We will not disclose your list. If you need help procuring a list, we have the means to offer a one-time use list.



Quantity = Cost Per Mailer**
300* - 1750 = $0.86 | 1751 - 3500 = $0.81 | 3501 - 5250 = $0.76
5251 - 7000 = $0.71 | 7001 or more = $0.66
*Minimum order of 300. **Cost includes postage.
Investment Return Scenario:
1500 Mailers = $1290 Investment Average Customer Order = $150
3.7% = $8,400
5% = $11,250
10% = $22,500
15% = $33,750
20% = $45,000


The price includes the following:
An elegantly designed, HIPAA compliant self mailer.
Modification of mailer with your business information, including logo.
Printing and mailing services
Your mailing list will be run through the NCOA System to reduce the amount of undeliverable mail.
Standard postage included in printing cost.
View a testimonial from a satisfied Essentially Women member.